What to do in Coral Gables? Coral Gables is a city located in the US state of Florida's Miami-Dade County. It came to life through the sheer dream of George Merrick, who decided to buy 4000 hectors of land and create one of the most beautiful cities in South Florida.
Coral gables remains one of the most popular destinations for visitors of Miami. It is close to downtown and takes approximately 20 minutes to reach in the heart of it. It's filled with things to do!
5 must-try things to do in Coral Gables:
1. Private Miami City Tour
This 4-hour VIP tour will introduce you to the entirety of Miami, Coral Gables, Design District, Art Deco, Downtown, Brickell, Coconut Grove, and Little Havana. It's essential for visitors and tourists who'd like to have a look at the widespread areas of Miami-Dade consisting of very contrasting infrastructure and lifestyles.
2. Venetian Pool
The Venetian Pool is a MUST SEE in Coral Gables' highly regarded The Venetian Hotel. One of the most impressive Venetian style pools with crystal clear water will take your breath away. It's an ideal place for date or to take your family!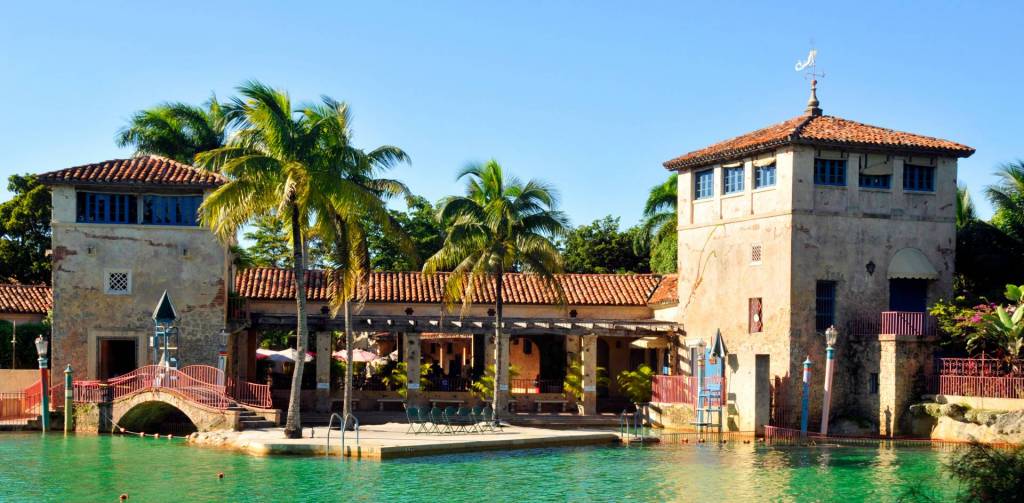 3. Kae Sushi
What can you eat in Coral Gables? Kae Sushi is the right answer! Kae Sushi brings a fusion of Japanese cuisine with a touch of Miami. Among the favorite dishes of the crowd, we suggest the Salmon Sensation, Guava Roll, Prosciutto Roll, Tiradito, and Nutella Roll.
4. Fairchild Tropical Botanic Garden
If you are into nature and exotic plants, you've just hit your potluck. A tour of this garden will introduce you to a large number of tropical plants, flowers, fruits, lagoons, butterflies, and unique ecosystems. It's a spectacular place to snap memories and click beautiful photos. It's environment and ambiance are truly one to experience.
5. Lowe Art Museum
Are you into art? The Lowe Art Museum is the right place to be. Get amazed with unique pieces of art dating back to the Greek and pre-Columbian America to the latest trending art sculptures. Close to the Lowe Art Museum are also multiple art galleries towards and around Aragon Avenue.
6. Merrick Park
If you like shopping, this one is a must. Its outdoor setting introduces spectacular architecture. At Merrick Park, you will be surrounded by high-fashion luxury brands from all over the world. From Tiffany's and Burberry to Gucci, Jimmy Choo, and others will greet you with a rich ambiance. Merrick Park is great for a day of shopping, entertainment, and Miami-style dining.
Planning a trip to Miami soon? Keep this list with you at all times to get the most out of Coral Gables in Miami-Dade. It's easy to get to, beautiful to be in, surrounded by greenery and beautiful architectures, and it will wow you with delicious cuisines. Happy touring!